Your Downtown Lubbock Guide to Holiday Hosting in 2020
• December 10, 2020
The holidays might look "non-traditional" this year, but steering away from traditional into the land of different doesn't necessarily mean boring.
From catering and fun seasonal drink options to host/hostess gifts and movie nights, Downtown Lubbock is in no short supply of local talent sure to make this holiday season a memorable one.
Cast Iron Grill
Even though this year has been long, winding, and complicated, you don't need to sacrifice your traditional holiday comfort foods.
Between hearty breakfast platters and sweet cinnamon rolls to announce the start of Christmas day or hand-breaded fried chicken, savory sides, and out-of-this-world pies to gently lull you into a holiday slumber, Cast Iron Grill has the West Texas southern dishes your family craves this holiday season.
http://www.castirongrilllubbock.com
Italian Garden
When staying home this holiday season, creating new traditions, such as popping in a favorite holiday movie and enjoying a signature dish to go along with it, can be something the whole family looks forward to.
One of our favorite pairing ideas? Pasta and the holiday classic movie, Elf!
In the all-ages, feel-good comedy, Will Ferrel's character, Buddy the Elf, puts maple syrup on all of his favorite foods...even his spaghetti!
Instead of enjoying family time and then retreating to a pile of dirty dishes, order from Italian Garden's full catering menu this holiday season to enjoy your meal and your new memories.
https://www.italiangardenlubbock.com/menu-1
Burklee Hill Vineyards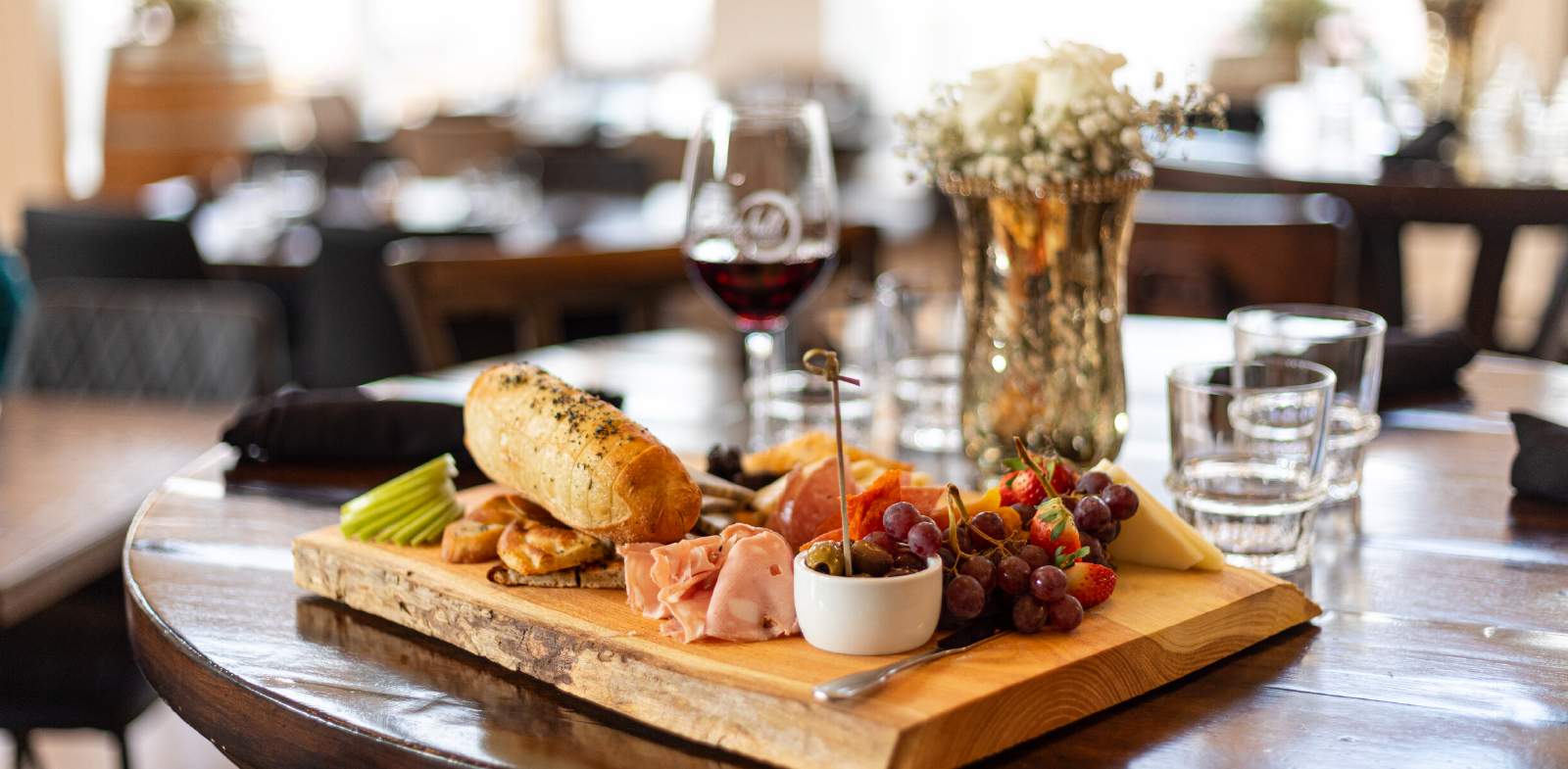 What's a holiday without a few glasses of Burklee Hill wines?
This season, let a host/hostess know you're thinking about them by gifting a holiday 3-pack that carries a meal seamlessly from appetizer (2019 Rosé), to the main course (Cabernet Sauvignon), to dessert (2018 Dessert Riesling).
https://burkleehillvineyards.orderport.net/wines/Events
McPherson Cellars
Another local wine we can't help but brag about? McPherson Cellars.
Through their annual wine club which delivers four, eight, or twelve bottle shipments, three times a year, you can tell your favorite holiday host that although things might look a little different this year, you're already excited to enjoy a bottle of McPherson Cellars wine with them this time next year.
https://www.mcphersoncellars.com
Jux-Ta-Posh
This year we've all had our fair share of "thank you"s and "I miss you"s. But instead of dialing numbers or hopping on another Zoom call, try sending a one-of-a-kind, unique gift that says all that and more.
From beautiful gold-brushed whisks for the host who loves to wine and dine, to lamps for the family who loves to stay up all night and talk about past, present and futures, Jux-Ta-Posh offers handmade and salvaged gifts for everyone you love this holiday season.
Wherever they are and wherever you and your loved ones choose to be this holiday season, saying "thank you", "I love you", and "I miss you" can be a small gift or gesture, away.
Downtown Lubbock's unique local businesses are ready to help you celebrate the holiday season this year.